On June 26, IPification CEO, Stefan Kostić, will take the stage at the GSMA Identity seminar to talk about the future of digital identity in the mobile industry.
The seminar is part of the MWC Shanghai 2019 conference, a leading event that will gather thousands of industry experts to discuss digital transformation, connectivity, and mobility.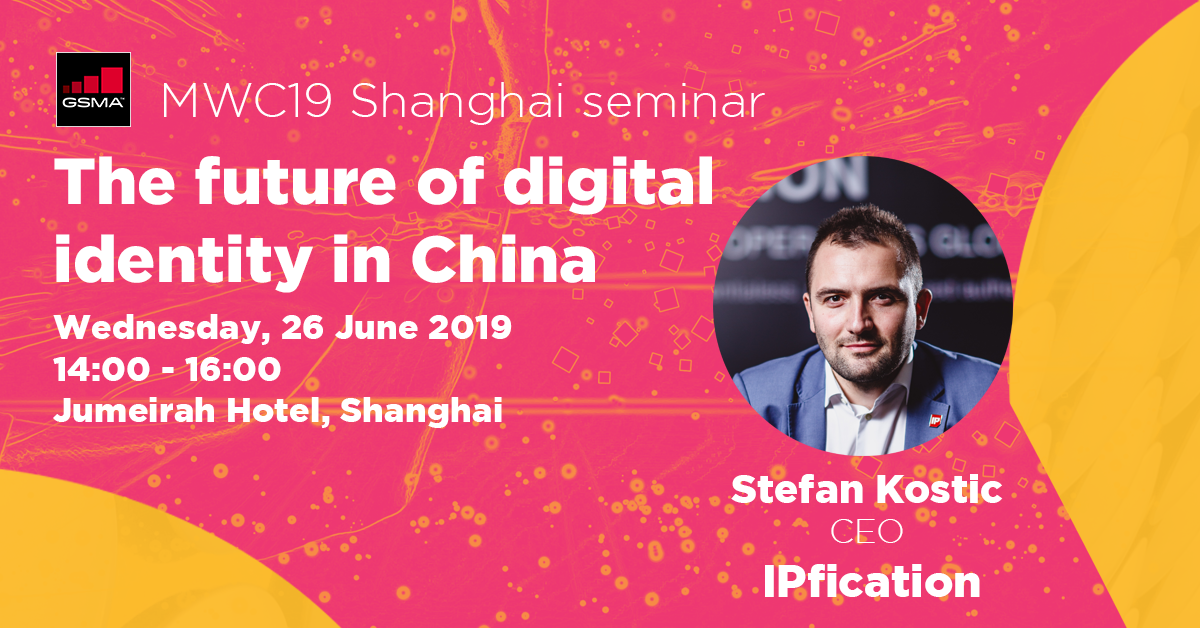 Joined by fellow speakers from a variety of leading MNOs, tech, and service provider companies, including Microsoft, Trulioo, China Unicom, China Telecom, and China Mobile, Mr. Kostić will share his experience and IPification intel in the APAC region. His talk will explain how the mobile industry is shaping the future of digital identity across APAC and beyond.
This seminar is a chance to connect with leading authorities and explore new venues for identity data monetization, discuss the future of mobile security and identity, find ways for operators and merchants to cooperate, and share insights from the Chinese market. The aim of the event is to provide a holistic approach to digital identity in the region.
We're looking forward to seeing you there!